Restaurant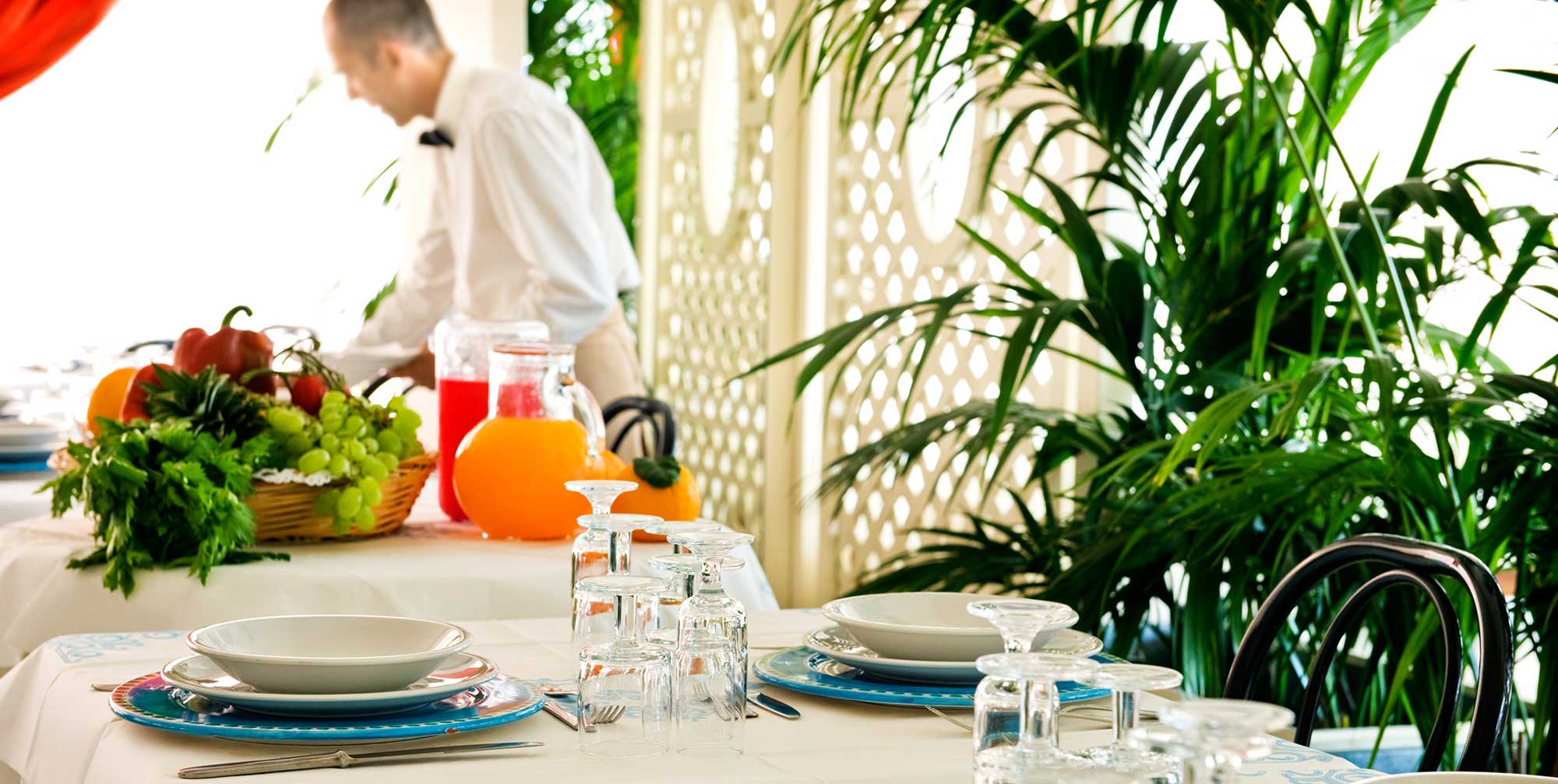 Hotel Dino's source of pride is its cuisine.
Attentive to flavour and aroma, to the wholesome ingredients it offers its guests a different menu every day of a variety of dishes which trace their origins from our territory, among which the famous Sambenedettese fish soup, Adriatic mixed fried fish, grilled and roast fish, the famous Ascolan stuffed olives, cremini, and many other delicious dishes.
The whole made more inviting by the delicious colourful buffet of vegetables and on assortment of starters.